Ecobuild 2016, ExCel – London – The conclusion

What makes a house eco? – Eco means economical, environment-friendly, low-emission.
What will ensure a house is eco? – Briefly: good EPC rating. The better the EPC rating is (B, A or A+) the more eco the building is. (More details about EPC ratings in our previous articles.)
Why is it beneficial for a property owner to build an eco-building, or to refurbish the current one eco-consciously? – Because it is a financially profitable investment.
We will elaborate this topic later in our blog.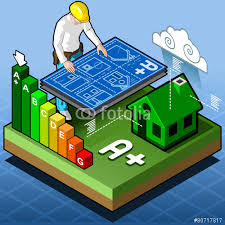 The main steps of an energy-conscious refurbishment project:
Initial diagnostics of the current building (ascertainment of the starting state)
Detailed planning of the refurbishment (materials to be used, technologies, budget)
Estimating the operational costs of the upgraded house (savings will be foreseeable)
Calculating the break-even point of the invested amount (on the basis of the previous two points)
Strictly supervised implementation of the design – daily reports
EPC surveying – product evaluation
Let us deal with the second to fourth bullet points, as those are the most important ones for a home owner.
Cost-effective eco-conscious refurbishments include:
Damp-proofing walls where they are surrounded by wet soil
Complete thermal insulation of the building (walls, loft, flooring, etc.)
Installation of energy-efficient heating and ventilation systems
Installation of energy-efficient lighting and household appliances
Installation of appliances using renewable energy sources (e.g. solar panels)
This list is in respective order in regards to installation AND importance as well.
You might say that the prologue ended up being a little too detailed. Well, believe me it was necessary in order to see the big picture clearly.
Considering the above mentioned list, I have to say, not many companies built their range of products and services on the issue at hand; the improvement of the existing buildings that are in rather bad shape (damp-proofing, thermal insulation).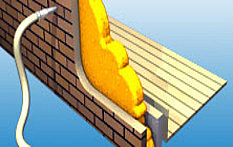 My main point is this: there has to be a certain logic and order in improving a building's energy-efficiency. You cannot skip steps, cut corners and expect that the result will be the same. Installing solar panels, while the building is still damp or poorly insulated will have little effect on its EPC rating. And have we considered the number of sunny hours in the UK compared to the humidity. Which one do you think is more common?
A house with good EPC rating is so much more than "eco". It is healthier and more valuable as well. Let us not forget that.
If you wish to gain the most benefits from your investment, do not hesitate to ask for our advice!
We would still like to hear from you, so do keep sharing your thoughts, remarks, critiques even.
And ask for our on-site diagnostics that is still free in March.
(Quote the following code in your enquiry and we grant you a 10% discount of the price of your next project! NECOB2)