EPC rating

In the first part of the article we tried to provide a general overview about Energy Performance Certificate (EPC). Today we are going to explain what different ratings mean, and how they affect our everyday life.
To demonstrate these effects, we chose a home with the most common EPC rating on the British market. The diagram below belongs to such a house.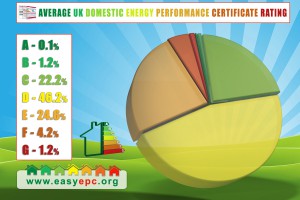 The EPC rating is 68 (level D). Most homes in the UK have a rating between 55 and 75, so we can say this example represents an average UK home. Now is this value good or not? I know I said this was an average value, so I might shock a few readers now when I say this value is very low. To tell you the truth only 2% of the British homes have a level B or higher rating.
Having today's technologies and materials at our disposal it seems to me that this value is just not good enough. Although the climate varies on a large scale throughout Europe (think about the Mediterranean, Greece, Spain, Portugal and the northern countries such as Norway or Sweden) they manage to have a better overall rating in domestic EPC rating than the UK, regardless of their climate. This is because of the physical features of the buildings, the materials and technologies used, therefore the operations of the buildings are much more economical there (average EPC rating in Europe 75-80, in Germany this value is 85). Sadly the UK is significantly behind these countries in terms of domestic energy consumption.
The importance of thermal insulation started to become a factor in Europe since the '70s, whereas in the UK, energy efficient building technologies have only just started to be of high demand.
This results in quite significant arrears. We can still catch up to the leading European countries (in terms of high EPC rating domestic buildings), but we have to consciously design the new buildings and also plan the refurbishment projects.
The meaning of EPC rating 68: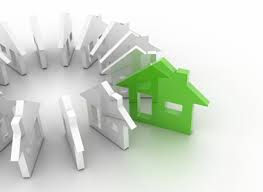 cold, draughty floor
damp house
mould occurrence in corners, around windows, behind cupboards or in the bathroom – unhealthy environment
the changes in the outer temperature is perceptible inside the house even next to constant heating
high energy bills, high pollution emission
These conditions can easily be improved by professional diagnostics and the usage of modern building materials. Upgrading the windows to double-glazed or triple-glazed will not be sufficient on its own (it is a start nonetheless). To upgrade your house's EPC rating to level "B" is easily achievable if you plan your next refurbishment project thoroughly and energy consciously – and it does not have to cost more!
How is this possible? What are the costs and how quickly will such an investment show financial return? We will elaborate these in our next article.
As usual, please feel free to share your comments, own experiences or relevant stories you may have.
To be continued…
(Quote the following code in your enquiry and we grant you a 10% discount of the price of your next project! NLTE2)