How to improve your home's EPC rating
In the previous part we talked about what important pieces of information we can learn from a property's EPC certificate. If you have read all 3 previous parts of this article series, by now you are aware that a building's EPC rating does not necessarily depend on the age of the building or when it was last refurbished.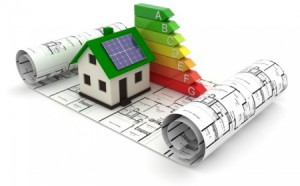 How can you turn your house into a healthy, economical, energy efficient home, or how can you make nearly double the profit when selling your property?
As we said in the previous part, a property's market value can be increased by approx. 15-20% by refurbishing it (regardless of its EPC improvement). Taken into account the invested amount (the cost of the refurbishment) one will realise a profit of 6-8%; in some cases this may be as high as 10%.
Below you can see some of the added benefits of economical refurbishment:
Healthy building, (mould-free environment – can mean 10 extra years)
Economical operation of the building, you can save up to 50% on utility bills
Better EPC rating means another 8-15% increase in the market value – this can almost be converted into profit completely (total profit after economical refurbishment: 16-18%)
Reduced carbon footprint (less energy required) – environmentally friendly building
Increased comfort level
The property will be on higher demand, will sell quicker, easier
A well-planned scheduled refurbishment means saving time and money – a highly profitable investment that creates additional value
The increase in the EPC rating can be predicted when the refurbishment process is planned thoroughly, consciously.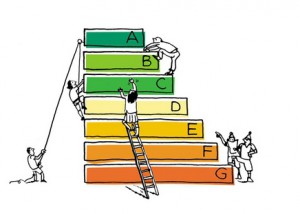 The main steps are:
On-site inspection, diagnostics
Energetic calculations, project preparation, implementation schedule
Strict supervision in implementation, daily documented progress
Quality checked materials and technologies
Attention to deadlines
Accountability upon and after completion – even for the structure
Ordering new EPC certificate from independent firm
Repeated survey (if required), even for control purposes
As always, do not hesitate to contact us if you have any questions or just feel like sharing your thoughts.
(Quote the following code in your enquiry and we grant you a 10% discount of the price of your next project! NLTE4)