EPC rating in relation to comfort level
First of all, let me thank you for showing your interest in this rather dry but absolutely vital topic. EPC rating cannot be ignored during today's energy prices and pollution.
Is your house due for a renovation? Would you like to make it cosier?
Would you like to sell your house quicker with bigger profit?
Or you have just purchased one, and you would like to redecorate it prior to moving in?
If you are in any of the above three groups, you should definitely keep reading.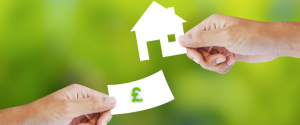 Everybody knows that renovating a house will increase its value (if done properly). Depending on its location and the quality of the material used during the refurbishment project, a property's market value can go up by an average 15-20%. We can safely say that two adjacent, similar-sized houses (one of which has just been refurbished) will sell with a minimum difference of 15% in price. If the renovation included a heating system upgrade as well, your EPC rating may go up by a few points, but the house is likely to remain at the same EPC level. It is because this change has not been done purposefully to improve the EPC rating, it just so happened to improve it. The amount invested in the refurbishment will not bring the desired improvement in EPC rating. For example EPC 68, the score mentioned in our previous article, can be increased by 5-6 points only by having an upgraded heating system. With that, we can achieve Level C rating in EPC, but other main features of the building have not been changed, so the building is still uneconomical. The only difference is, now it is uneconomical with a modern heating system installed.
A modern, economical heating system should be the solution to all these problems, wouldn't you say? After turning on the heating, the house should get warm quicker, and the fact that the unheated areas of the house (lounge, hall, kitchen, etc.) get cold during the night should not bother us at all. Isn't that right?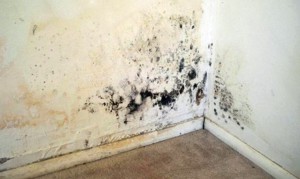 What one probably does not realise while staying inside the house: a significant part of the heating energy escapes through the poorly insulated walls, floors (remember, we are talking about a house with level C or D EPC rating) – this is very uneconomical.
No matter how efficient your heating system is, because of the high humidity and the damp cold walls, mould will appear in the corners. Your home is a little more modern now, but it is still an unhealthy environment.
Most of our customers wanted us to look into the following issues: draught (around the windows even "through" the walls, but most commonly through the floors) they can feel the chilly effects of the cold wind inside their houses. This happens because of the ventilated flooring. This system is still used today, although it is a faulty concept.
A modern heating system on its own is not able to tackle the above mentioned issues. Now you have a nicely refurbished home, with a fairly modern heating system that still does not provide the comfort level you are after.
Unfortunately these factors that ruin the comfort level are present in the new properties as well. It is very hard to face the fact, for new property owners that even though they have just purchased a new home, they will still need to invest more money into it in order to turn it into a cosy home.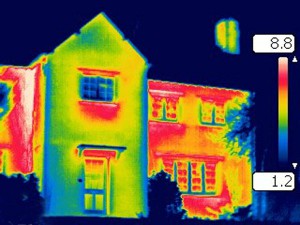 Before you purchase a new house or flat make sure to check its EPC diagram. It will tell you everything you need to know about the building (energy efficiency-wise). If the rating is below 75, you can be almost certain that you shall live with mould. And no, painting will not solve the problem. The problem originates from the structure of the house. Even if your EPC score is between 75-85 you are likely to have mould in your house. Poor ventilation, cold surfaces and the ever present humidity, together can result in mould occurrence.
It can be very upsetting when in order to resolve all of  these issues, one needs to spend an extra 8-10% of the price of a recently purchased property.
Ask for our expert advice, calculate and you will see, it will be worth investing money in order to save money. When it came to valuable properties, it used to be location, location, location. Now, it is more like EPC, EPC, EPC.
It is still not the end, in our next article we will talk about why it is important to carry out diagnostics prior to purchasing a property and how to solve all these issues related to poor EPC rating.
To be continued…
(Quote the following code in your enquiry and we grant you a 10% discount of the price of your next project! NLTE3)