What does EPC mean?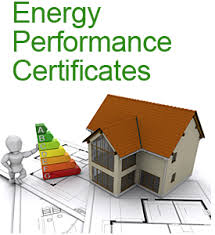 In this article we will try to help you understand what EPC means furthermore what it means in regards to your property. It is the mandatory document that goes with every property sale; EPC stands for Energy Performance Certificate.
It basically shows you how economical a building is. But what does it tell you exactly?
It is a classification that is based on a pre-determined scale (A – G, "A" being the most economical category). The categories are determined by direct measurable factors and indirect calculations.
The two most important factors are:
The measure of energy required to maintain a certain temperature inside the building
The thermal storage capacity of the building (calculated from its physical features)
These two factors are absolutely independent from one another. We can maintain 20°C in a room by either
Little usage of the heating system, but in a building with excellent thermal storage capacity
Or with massive energy consumption (constant heating) in a poorly insulated building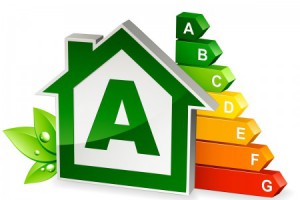 In both cases we would be sitting in a 20°C – room; so the result would be the same, yet what a difference in the energy consumption.
But the biggest difference is this: Let's assume we turn down the heating in the living room for the night. In the first case (well-insulated room, excellent thermal storage capacity, high EPC ranking), not only, will the air  remain a pleasant 20°C in the morning, but also all the solid objects (floor, walls,  furniture, etc.) will not get cold. Whereas in the second case (poor insulation, poor thermal storage capacity, poor EPC ranking), we will definitely need a sweater till we have our first tea in the morning.
We are yet to highlight all the financial benefits that you can enjoy by having an economical home, with high EPC ranking. You can read about the costs of such an investment and the break-even time in our next article. Also we will explain the meaning of the different categories, e.g. what it means to have a home that is classed "D" in its Energy Performance Certificate.
In the meantime browse through our website for more interesting articles about insulation and heating technology, or contact us with any questions you may have.
To be continued…
 (Quote the following code in your enquiry and we grant you a 10% discount of the price of your next project! NLTE1)